I took my first Samoyed dog Samite Halley Most Famous Comet (Steffi) in 2013, from the kennel- Samite. This moment when Aili arrived with a puppy, I couldn't believe it was real. I was so excited, like A little girl in a candy store. The moment I looked into the car and sat next to Ail snow-white dog, then thought this wonderful creature wasn't real..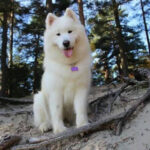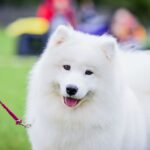 The Samoyed dog is a meant to be a companion. It is characterized by strength, endurance, dignity and elegance in addition to its beautiful appearance. In the past these dogs lived…
Best products for your pet!
Our online store offers huge range of pet products from 2009.